If we talk about the best ever desktop operating system, without any doubt, it will be Windows 10 leading the list. It's not that other desktop operating system doesn't exist, but compared to every other, Windows provides users more features and customization options.
On Windows, you can easily install Skin packs and themes to customize the look of the operating system. So, in this article, we have decided to share a list of best Windows 10 skins or themes that will enhance the look of your Windows 10 OS.
Best Windows 10 Themes/Skins in 2020
All of the Skins and themes listed in the article were available on the Internet. Some of them are premium, whereas some require a license key to activate. So, let's check out the best Windows 10 Themes/Skins to enhance the look of your computer in 2020.
1. Mac OS X El Capitan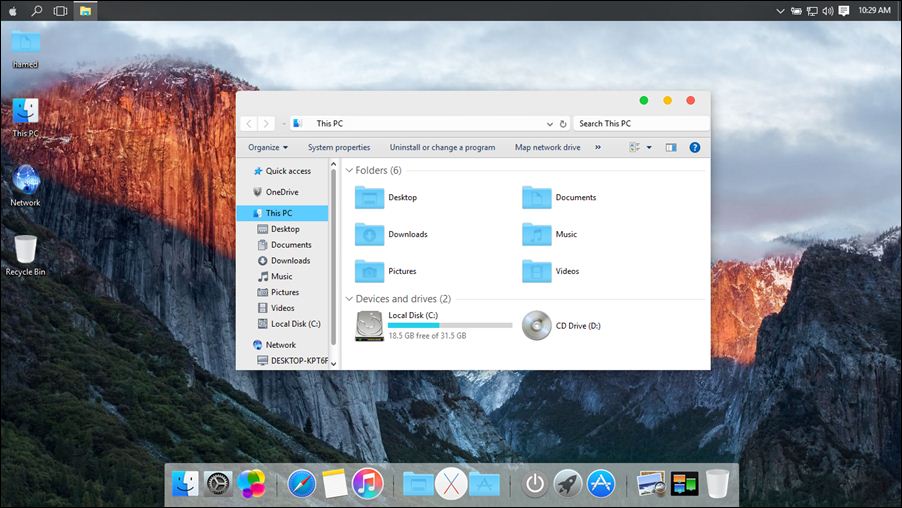 If you are searching for a Windows 10 theme that can replicate the look of MacOSX, then Mac OS X El Captain theme might be the best pick for you. It has lots of features including the app drawer which looks similar to Mac OS X. You can get Mac OS X El Captain for free from this link
2. Aero Glass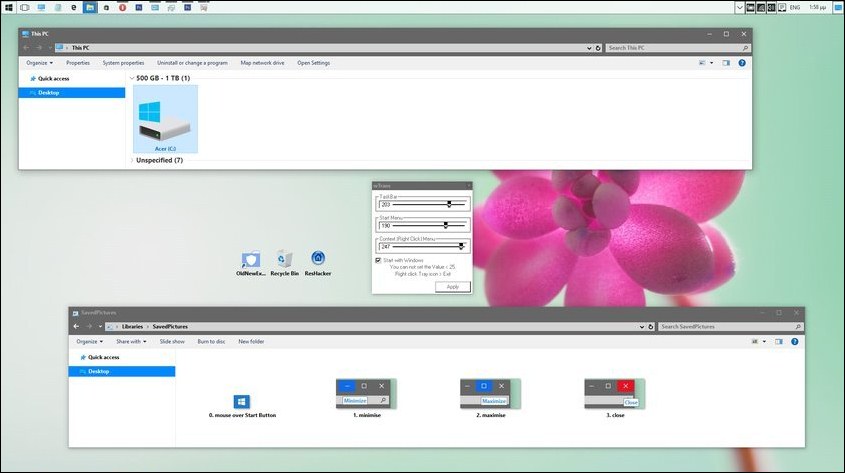 It's another cool skin that can give your Windows 10 a great look. This skin gives a native look of Aero Glass interface on your Windows 10 PC, and you will get a cool glassy transparent interface. It's free to download and it provides users lots of customization options.
3. StartIsBack
Miss the classic start menu of Windows 7 or Windows 10 computer? If yes, then give this skin pack a try. It's a skin pack that's meant to bring the Windows 7 type start menu on Windows 10 computer. So, this skin is for those who have been searching for ways to get the Windows 7's interface in Windows 10.
4. Stardock Start10 
If you are searching for a Windows 10 skin pack to get a classic & minimalist start menu, then Stardock Start10 might be the best pick for you. Stardock Start10 offers an endless sets of customization options that can be used to customize every corner of the operating system.
5. Ubuntu SkinPack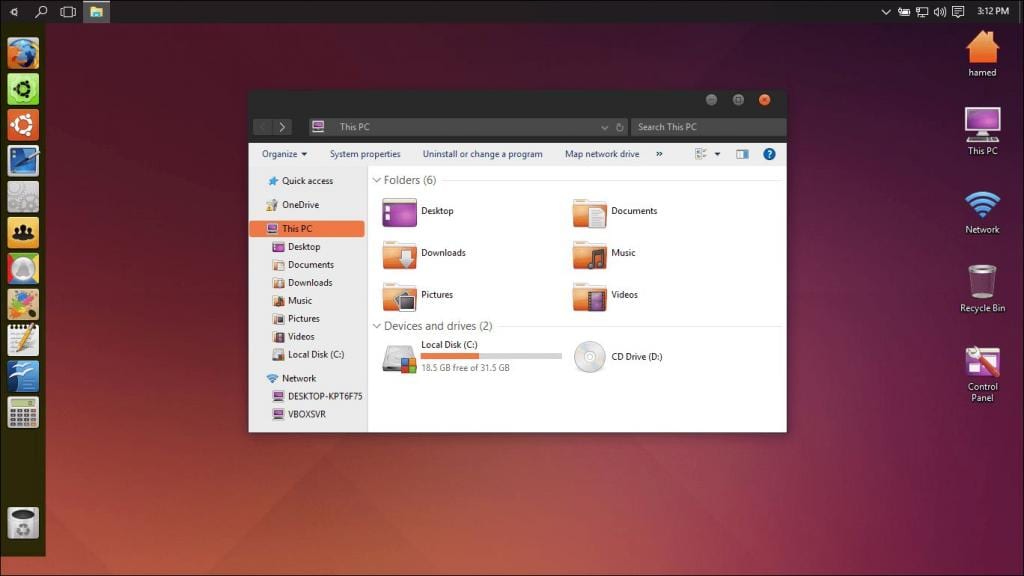 Many of you have used Ubuntu OS, and you can get the complete interface of Ubuntu on your Windows 10 with this cool theme that will convert your Windows 10 PC to Ubuntu. It's one of the best windows 10 Skin packs or themes that you can use to get the Ubuntu type interface.
6. Silk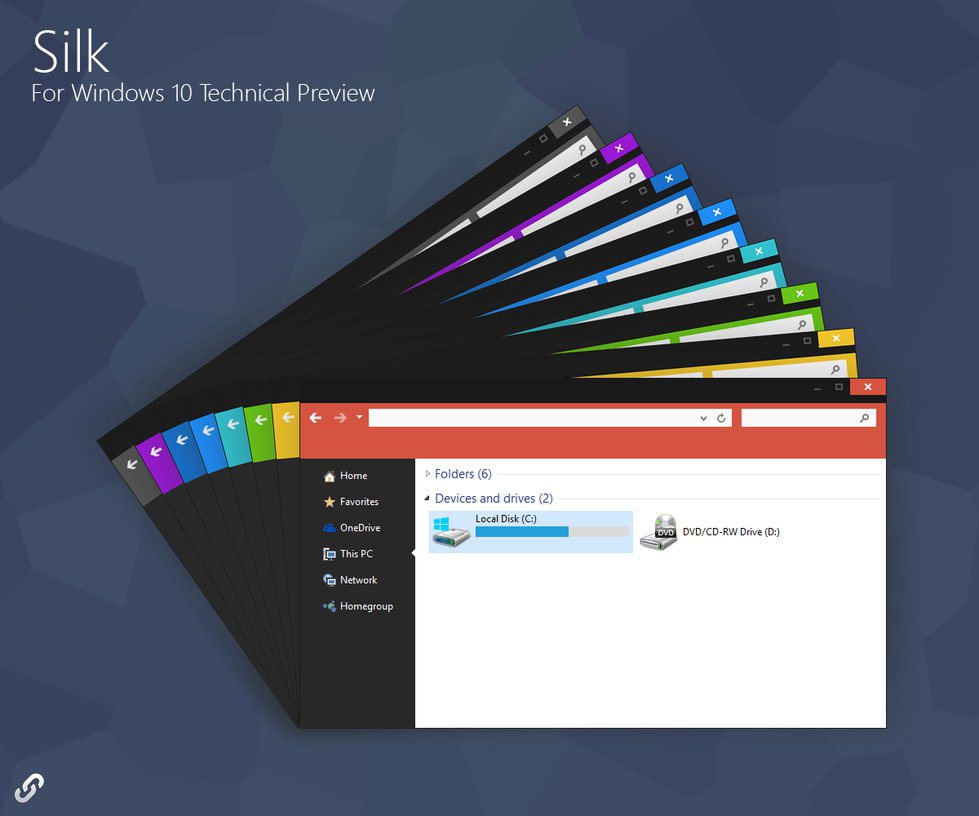 It is one of the beautiful themes you can try on your Windows 10 computer. This theme will enhance your Operating system look. It will change your OS look to a Notebook one, and the best part is you can customize its colors according to your wish
7. Vanilla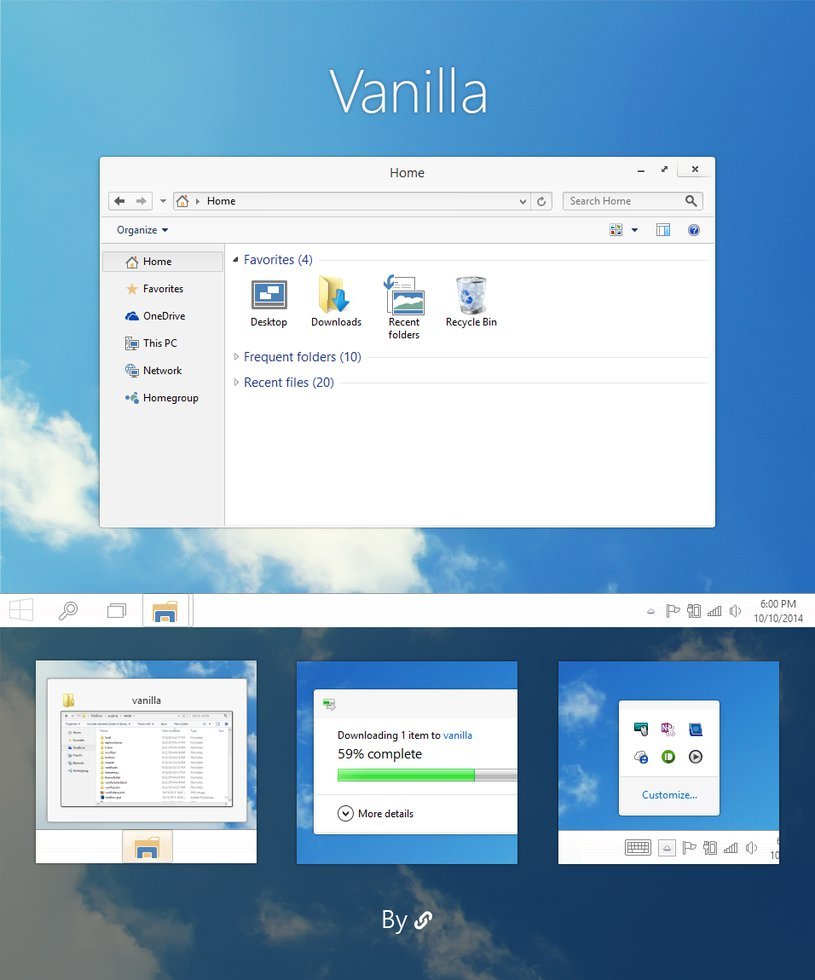 It is another beautiful theme that is clean and elegant. The theme is borderless, and it shares a similar look like any online cloud service. It will change and overall enhance your operating system look. You just need to download the Vanilla theme and enjoy it.
Imagine stepping through your screen into this free Windows theme, featuring beckoning images of country lanes, wooden stairs, forest trails, and other scenic paths. This theme contains eleven HD nature images that will ultimately change your Windows 10 experience.
9. Oxford Theme
This theme is built by keeping simplicity in mind. Compared to every other Windows 10 theme, the Oxford theme has fewer animations. It has icons that look unique, but minimalistic by nature. This minimalistic theme is the best theme you can apply to your Windows 10 computer.
10. Flattastic
This is one of the best themes you can use on your Windows 10 computer. This theme includes 8 versions of Flattastic Light theme and 8 Version of a Flattastic Dark theme. This theme has a minimalistic look, but it looks awesome.
11. Nome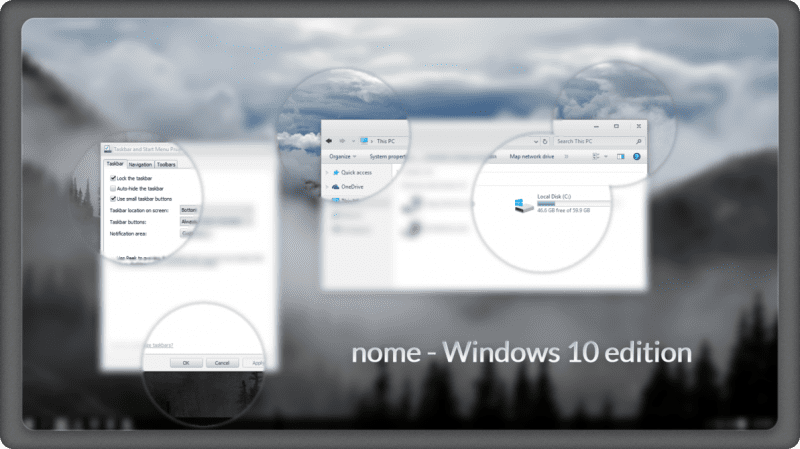 This is another cool Windows 10 theme that can give your computer a great look that you might not expect. The theme looks simple and may even help in increasing your productivity and keeping your desktop clean.
12. FFox Theme
If you want a new style on your desktop, then this theme might be what you are looking for. This is really awesome them. The combination of black and orange color simply looks fantastic. It also has a decent set of icons that adds a unique look to the interface.
13. Windows XP
If you want to roll back to the old and classic Windows XP, then Windows XP could be the one you are looking for. The theme brings back the look of old Windows XP on your Windows 10 computer. However, users need to download the classic shell to use the theme. After downloading the classic shell, you need to get the Classic Shell XP Suite for Windows 10.
14. 3D Theme
It is one of the top-rated Windows 10 themes which you can use right now. The Windows 10 theme will greatly transform the look and feel of your operating system. Guess what? 3D Theme features HD wallpapers in 3D graphics which looks amazing. The theme is entirely free to download and use.
15. Proma Skin
If you are searching for Windows 10 skin pack to improve your Windows 10 experience, then Proma Skin might be an ideal pick for you. The skin pack basically adds a pink color overlay on the top of the operating system. Not just that, but it also converts the white background of the right-click menu with Pink color.
16. Nvidia Skin
Do you like the combination of the Nvidia color code? You can avail of the same black and green combination on your Windows 10 computer with Nvidia Skin. Nvidia Skin completely overhauls the interface of Windows 10 into something darker which not just looks amazing but it feels light on the eyes.
17. Soft Light Skin
If you are looking for a Windows 10 skin pack to reduce eye strains, then Soft Light Skin might be the best pick for you. Well, it's not scientifically proven that the skin pack will reduce the eye strains, but the Soft Light Skin tones down the brightness level of the explorer window which does feel light on the eyes.
18. Stars Align Skin
It is another best Windows 10 skin pack that you can use right now. Unlike all other skin packs which reduce the brightness levels, Stars Align Skin completely replace3s the white interface with something light and dark grey. The skin pack looks good and it's definitely one of the best skin packs that you can use on your Windows 10 computer.
19. GreyEveTheme
Well, if your Windows 10 computer is missing the dark mode interface, then you can give GreyEveTheme a try. It's one of the best and top-rated Windows 10 theme which is built with the default Microsoft theming engine. It's a high contrast theme and it changes the entire interface into the dark.
20. Win11 Dark VS
Well, it is another best Windows 10 theme on the list which is based on dark mode. The transparent black color with the blend of yellow looks appealing. Apart from that, the theme also changes the icons and wallpapers at regular intervals. So, Win11 Dark VS is another best Windows 10 theme that you can use right now.
How do I find Windows 10 themes?
There are plenty of themes available on the internet for Windows 10. We have collected the top-rated themes from different websites.
How To Install Windows 10 themes?
We have shared the direct links of the Windows 10 themes in this article. The download page will tell you how to install the themes.
Are these themes safe to use?
In short, the answer is – Yes!. Thousands of users were using these themes right now. Still, to be on the safe side, make sure to use a reliable security suite.
So above is the Best HD Windows 10 Themes in 2020. Get the themes and make your PC look more fashionable than your expectations. Hope you like these cool themes, do share it with your friends and Leave a comment about your favorite one too.